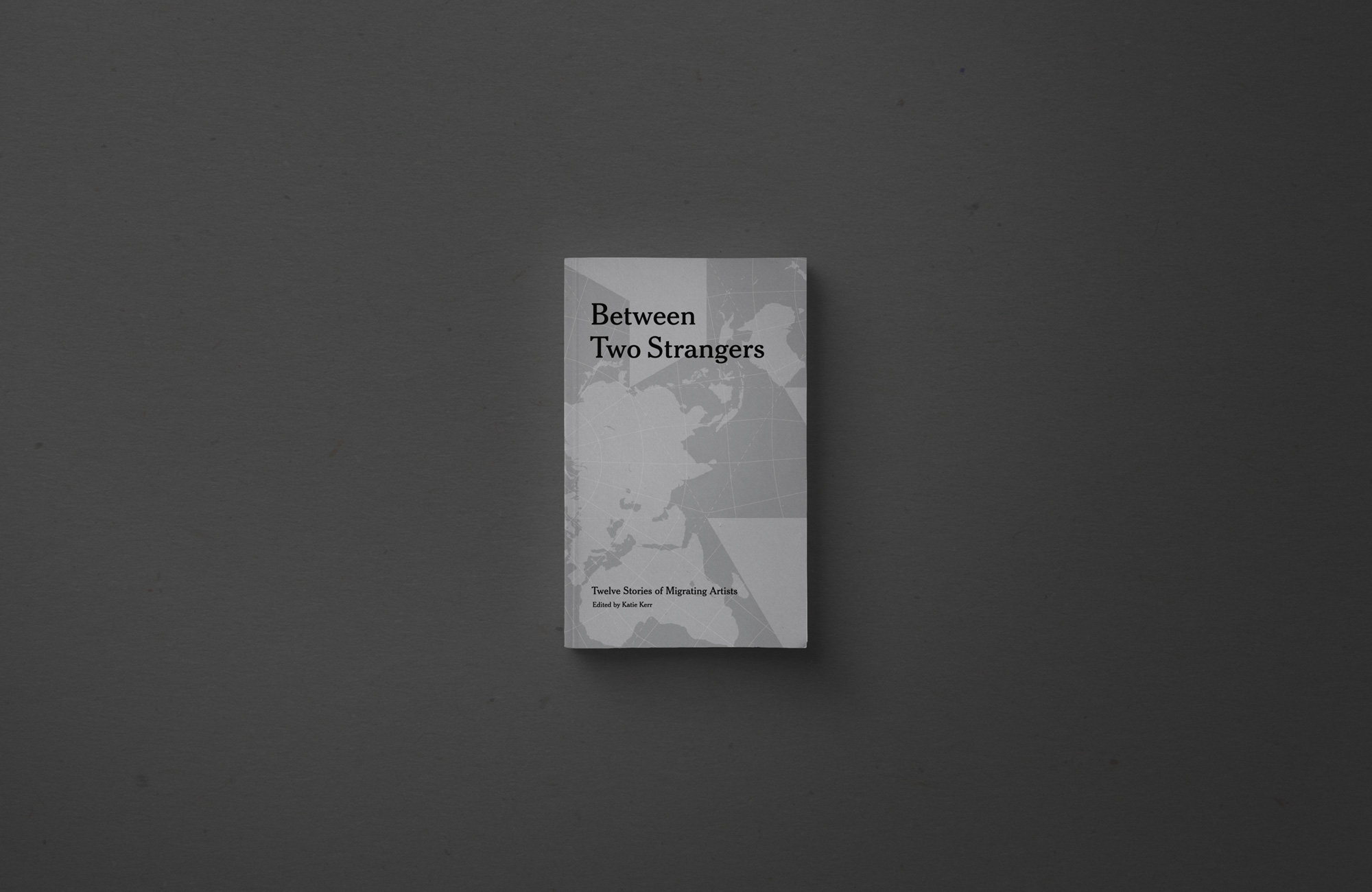 An experiment in the nose-to-tail approach to bookmaking, Between Two Strangers: Twelve Stories of Migrating Artists is a collection of stories and interviews from artists on the challenges of maintaining an artistic practice in another country.
Contributors include Dana Olarescu & Bojana Jankovic, Ian Lynam, Xiaolu Guo, Emily Hartley-Skudder, Sarah Stein Lubrano, Saleh Addonia, Nina Mangalanayagam, Jim Russell, Noma Bar, Brenda Wong, Annette Mees, and Peter & Lizzie Mandeno.
Edited, designed and printed by Katie Kerr. Printed on the risograph at the Ilam Press, Christchurch, New Zealand. Soft cover, 224 pages, 180x110mm, upright. Edition of 250, numbered. Purchase online at GLORIA.